Wildlife Crime and Wilderness Problems
Wildlife crime and wilderness problems are issues that negatively impact ecosystems and those dependent on them; namely humans and non-human species. Researchers in this thematic group conduct empirical research about the illegal hunting, trading and consumption of wildlife products, that is theoretically innovative and useful to academics and practitioners alike. Just as for traditional forms of crime, criminological theories of causation and prevention can be applied to the variety of behaviors termed 'wildlife crime'. The group applies these to wilderness problems as well, which may not necessarily be 'illegal' but are nevertheless important to prevent biodiversity loss and the erosion of nature.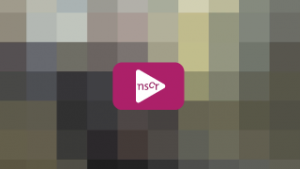 The thematic group Wildlife Crime and Wilderness Problems conducts fundamental and applied research on topics such as the location choices rhino poachers make, the detection probability of snares by ranger patrols, the use of crime scripting to unpack wilderness problems, how to measure the deterrent effect of law enforcement interventions, drivers of poaching across regions/species, and the use of agent-based modelling to understand corruption. It has started a program on Dutch Wilderness Problems, to increase the focus of this group on nationally relevant issues. The group has a special interest in problem-oriented wildlife protection, the adaptation of problem-oriented policing to solve wilderness problems by law enforcement agencies and NGOs supporting conservation efforts. 
International collaborations
The group has worked with numerous partners over the years from both academia and practice. Including research with Transfrontier Africa and Balule Nature Reserve in South Africa to study rhino poaching and snare detection, a KNAW visiting professor collaboration with Rebecca Wong, City University of Hong Kong, to examine the illegal killing of protected species in China, and continued work with research fellow Robert Pickles of Panthera, a subject matter expert on problem-oriented wildlife protection.