The Oxford Handbook of Offender Decision Making: insight into criminal behaviour
The Oxford Handbook or Offender Decision Making is expected to be the reference work on perpetrators and how they get to their criminal behavior. NSCR researchers Wim Bernasco, Jean-Louis van Gelder and Henk Elffers compiled it. The experts they invited will discuss theory, empirical findings, research methods and specific types of crime in 33 chapters.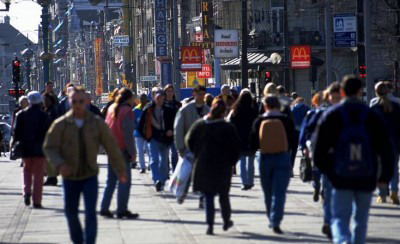 How do criminal choices come about? This question is addressed in virtually every discussion about crime and law enforcement. Yet there is few material available that deals with the decision-making behavior of criminals. Are potential perpetrators deterred by punishment? How do they deal with the chance of being caught? What do emotions have to do with crime? Is juvenile crime a matter of impulsive behavior? To what extent do criminals learn from their own experience or that of others? Do more weapons lead to more violence?
Current overview of crime and life course
The relevance of these questions and the absence of an integral text on this research area was the reason to compile The Oxford Handbook of Offender Decision Making. The book contains current overviews of crime and life course, the choice of targets, victims, locations and methods. An example is the role of guns in criminal offenses: when offenders wear weapons and threat with it, this seems to reduce the risk of violence because it prevents victims from resisting. In addition, the most important theoretical perspectives on the decision-making behavior of perpetrators are included. Many contributions show that crime results from a combination of purpose and emotions. This applies to serious offenses, but also to less far-reaching property crimes.
Different types of crime
The Oxford Handbook of Offender Decision Making deals with various types of crime, including murder and manslaughter, domestic violence, street crime, sexual crime, cybercrime and organizational and white-collar crime. The book also contains chapters with the most relevant research methods into the decision-making behavior of criminals, such as experiments, observation studies, surveys, interviews and simulations.
Publication details and further reading
Bernasco, W., Van Gelder, J.L., Elffers, H. (2017) The Oxford Handbook of Offender Decision Making. In addition to the compilers, NSCR researchers Marie Rosenkrantz Lindegaard, Stijn Ruiter and Frank Weerman also contributed to the book. More information can be found on Oxford University Press.