Inaugural Lecture Veroni Eichelsheim | Intergenerational Continuity of Deviant Behavior
Why does deviant behavior concentrate in certain families? What mechanisms are at play? And what explanations exist for the occurrence of intergenerational resilience? These questions are at the heart of Veroni Eichelsheim's research (NSCR/RUG). 14 September she organizes a symposium about Intergenerational Continuity of Deviant Behavior, and on 15 September she will deliver her inaugural lecture at the University of Groningen.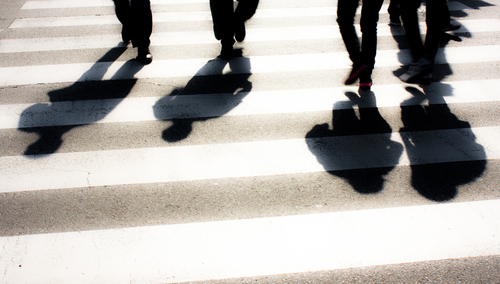 Practical information
Symposium: Thursday 14 September 2023, 13.00 - 17.30
Orangerie, Grote Rozenstraat 19, Groningen
More information and applying. 
Inaugural lecture: Friday 15 September 2023, 16.15 - 17.00
Aula, Academy Building, Broerstraat 5, Groningen
Registration no later than 8 September via this registration form or join the livestream.
---
Veroni Eichelsheim, senior researcher at the NSCR and endowed professor at the University of Groningen, holds the chair of 'Intergenerational Continuity of Deviant Behavior'. Within this chair, she investigates deviant developmental trajectories across multiple generations and also examines interventions for these families.
Intergenerational transmission of deviant behavior
Eichelsheim's research focuses on the development of children and adolescents, parenting, problem behavior and delinquency, children of criminal parents, and the intergenerational transmission of deviant behavior. For this reason, the chair is housed within the unit of Developmental Psychology.
Effective ways to break patterns
Eichelsheim is pleased with the collaboration between the University of Groningen and the NSCR. 'Interdisciplinary collaboration is indispensable for researching intergenerational patterns of deviant behavior and working together with practice and policy partners to find effective ways to break these patterns. By establishing this chair, I hope to make a contribution.'
About Veroni Eichelsheim
Eichelsheim studied Clinical and Forensic Psychology in Leiden and obtained her Ph.D. in 2011 at Utrecht University on the quality of family relationships and delinquency during adolescence. Since 2013, she has been affiliated with the NSCR and is also a research fellow at VU Amsterdam. With her expertise, Eichelsheim is a member of the Complaint Advisory Committee of the Council for Child Protection, a member of the Expert Committee on Multi-Problem Families, and she chairs the ESC Working Group on Intergenerational Criminology. Since June 1, 2022, she has been a member of the Recognition Committee for Judicial Interventions.