Extremism/Terrorism
The members of this cluster study extremist crimes: illegal acts committed in the context of extremist or radical ideologies or convictions. This can be terrorist attacks or preparations for attacks, violent extremist actions against persons or companies, or individual acts of violence, like 'hate crimes' against minorities. The main aim of this cluster is to get a better understanding of the life-course of extremist offenders by studying the psychological and sociological processes that lead to radicalisation, involvement in extremist crimes, disengagement from extremism and deradicalisation.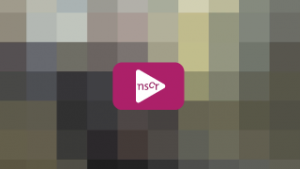 The cluster aims to complement specific theories about radicalisation processes with more general criminological theories and theories from social and developmental psychology. The literature on radicalisation and extremism distinguishes several phases in the development towards extremist crimes, different motivations, and several 'root causes' and 'trigger events'. This can well be combined with general theories about offending (e.g., General Strain Theory, Situational Action Theory), and with life-course criminology. We also draw on theories about political extremism that focus on perceived deprivation, discrimination, physical and symbolic threat, and uncertainty. Finally, we also draw on theories about identity formation and maturation to understand the high prevalence of radicalisation and extremist crimes during adolescence and young adulthood.
Research topics
The research topics of this cluster focus in particular on individual involvement in extremist crimes, but we are also interested in societal reactions to terrorism and extremist crimes. We particularly focus on life-course events and processes that contribute to individual developments (radicalisation, involvement in extremist activities and crimes, disengagement and deradicalisation), similarities and differences between extremist crimes and other types of crimes, and the role of gender, parents, school, peers and the internet.
The cluster is also involved in an EU-funded project on the drivers of terrorism and organised crime, with a sub-project on the relationship between terrorism and real or perceived socio-economic deprivation and hardship.
Data sources
The cluster aims to contribute to the field via a variety of methods, such as collecting police registration data enriched with demographic and socio-economic data from national statistical sources, systematic literature reviews, survey research on radical attitudes and support for extremism, social network analysis of extremist groups, and content analysis of extremist social media postings.
Coordinator: Fabienne Thijs