ERC Starting Grant for research into cybercrime pathways
Rutger Leukfeldt, senior researcher at the NSCR, director at the Centre of Expertise Cybersecurity (THUAS), and professor Governing Cybercrime Leiden University, received an ERC Starting Grant for his research proposal Cybercrime Pathways; The online-offline nexus in cybercrime: Examining online and offline pathways into and out of cybercrime.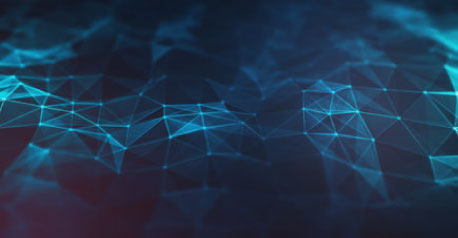 The European Research Council (ERC) has announced the awarding of 400 Starting Grants to young scientists and scholars across Europe. The grants - €628 million in total - support cutting-edge research in a wide range of fields, from medicine and physics to social sciences and humanities. This funding, part of the EU's Horizon Europe programme, will help researchers to launch their own projects, form their teams and pursue their best ideas.
Changing offline and online pathways in and out of cybercrime
The Cybercrime Pathways programme will be part of the combined research program of The Hague University of Applied Sciences, Leiden University and the NSCR. The project focuses on one of the major issues in criminology today: changing offline and online pathways in and out of cybercrime. Individuals do not become cybercriminals overnight. They tend to move through different stages, with each stage bringing them a little closer to crime involvement.
Rutger Leukfeldt: "The programme will go beyond the existing literature and utilize a mixed method design that combines much-needed explorative qualitative insights with quantitative field experiments. Using unique qualitative data - a combination of interviews with criminal and ethical hackers, and police data - mechanisms will be distilled and experimented in studies with rigorous experimental designs."
2,696 proposals, success rate 14.8%
Successful applicants of this call will carry out their projects at universities and research centres in 24 countries in Europe, with the highest number of projects hosted in Germany (87 grants), France (50), Netherlands (44) and the UK (32). They come from Europe and beyond, with 44 nationalities being represented, notably Germans (66 researchers), Italians (57), French (32), Dutch (27). Fourteen Europeans who are currently based in the US will carry out their ERC-funded projects in Europe.
This competition attracted 2,696 proposals, which were reviewed by panels of renowned researchers from around the world. The overall success rate was 14.8%. The grants are expected to create more than 2,600 jobs for postdoctoral fellows, PhD students and other staff at the host institutions. See more statistics.
ERC President Professor Maria Leptin said:
"It is part of our mission to give early-career talent the independence to pursue ambitious curiosity-driven research that can shape our future. In this latest round of Starting Grants, we saw one of the highest shares of female grantees to date, which I hope will continue to rise. Congratulations to all winners and good luck on your path to discovery."
About the ERC
The ERC, set up by the European Union in 2007, is the premier European funding organisation for excellent frontier research. It funds creative researchers of any nationality and age, to run projects based across Europe. The ERC offers four core grant schemes: Starting Grants, Consolidator Grants, Advanced Grants and Synergy Grants. With its additional Proof of Concept Grant scheme, the ERC helps grantees to bridge the gap between their pioneering research and early phases of its commercialisation. The ERC is led by an independent governing body, the Scientific Council. Since November 2021, Maria Leptin is the President of the ERC. The overall ERC budget from 2021 to 2027 is more than €16 billion, as part of the Horizon Europe programme, currently under the responsibility of European Commission Executive Vice President Margarete Vestager.
---
See full ERC press release.